Armstrong, Simons & Lewis Compete In Meets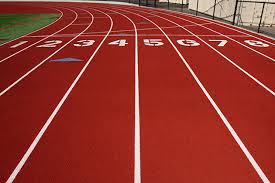 Bermuda track and field athletes Nathan Armstrong, Nathan Simons, and Zekiah Lewis represented their universities at outdoor meets.
Nathan Armstrong
Nathan Armstrong and his Rider University men's track and field teammates recorded 190 points, good for a first-place finish, as they hosted the Rider Invitational on the Michael P. Brady Track & Field Complex.
Armstrong competed in the men's 800m finishing 8th clocking a time of 1:54.95, and he was also a member of the Rider University men's 4x800m relay team that finished 4th clocking a time of 7:47.03.
Nathan Simons
Nathan Simons and his Mount Marty University men's track and field teammates competed in the South Dakota Challenge hosted at the University of South Dakota, Lillibridge Track Complex.
Competing in the men's 200 meter dash Simons finished 15th clocking a time of 21.94, and Simons led off the Mounty Marty men's 4×400 meter relay team that clocked a winning time of 3:18.80.
Zekiah Lewis
Zekiah Lewis and her Quinnipiac University women's track and field teammates competed at the Rider invitational.
Lewis competing in the women's triple jump finished 11th with a top leap of 10.50m, and she finished 8th competing in the women's long jump.

Read More About
Recommend

0

recommendations
Published in Bermuda Sports